ADOR 419, 2003
Strata is Funkturm's second studio album. Its organic electronica extracts and re-assembles strands of various ambient and electronic music, creating a stimulating and unique montage of free-flowing structures, exciting rhythms and evocative sounds, conjuring images and sound collisions that seem simultaneously strange yet reassuring.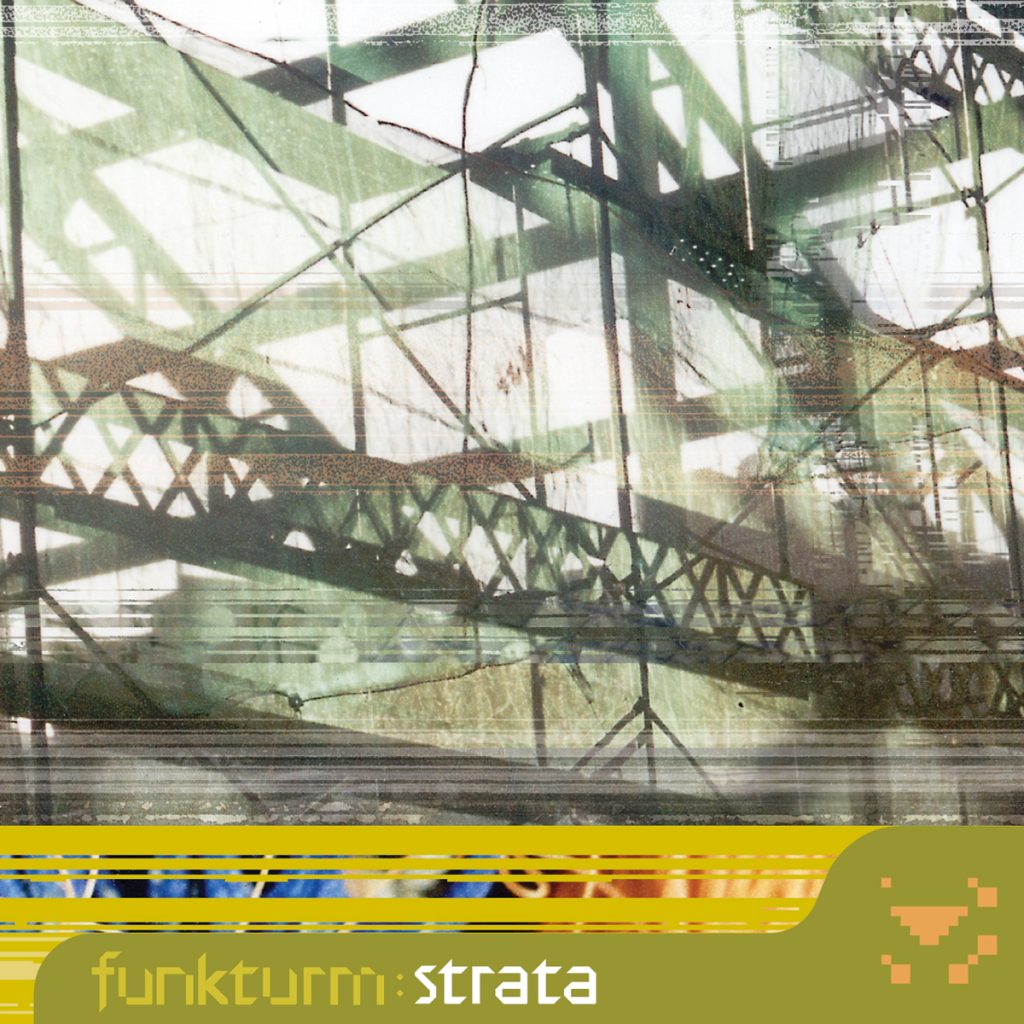 The 14 recordings herald a more improvised approach, reflecting a fluid live set up, blending planned, improvised and accidental inputs. Tracks are structured around sparks which retain their original intent and energy. Layers of other atmospheres were then added.
Funkturm began recording in 1996, and is witten, processed and programmed by Richard Gallon. Originally a studio project, for Strata Richard has been joined by dj and sound manipulator Timothy Evans to enable Funkturm to perform live. In a performance setting, Funkturm's mesh of skewed tunes and hypnotic electronic rhythms are re-created and re-configured using various analogue and digital technologies, turntables and samples. This duo have created well-received improvised sets at Baggage Reclaim, The Foundry, and a live-to-air radio broadcast on ResonanceFM. These appearances were recently compiled on Live 02-04.