Spooncurve's recent music albums are "Clairsentience" and "Are Friends Symmetric".

"Clairsentience" composed of plaintive love songs that in their minutiae are both heartfelt and intimate, but also joyfully uplifting. The beautiful melodies and Sponcurve Faye's hauntingly ethereal voice are showcased by the peeled back instrumentation.

Spooncurve's "Are Friends Symmetric" also has Faye Rochelle's gorgeous, warm, four octave range voice at times hauntingly ethereal. This is carried over producer/writer Martin Lee-Stephenson's song driven mix of middle-eastern percussion, guitar and electronics. A warm melodic intimate ambient experience is created. Sometimes described as "post-trance urban folk" .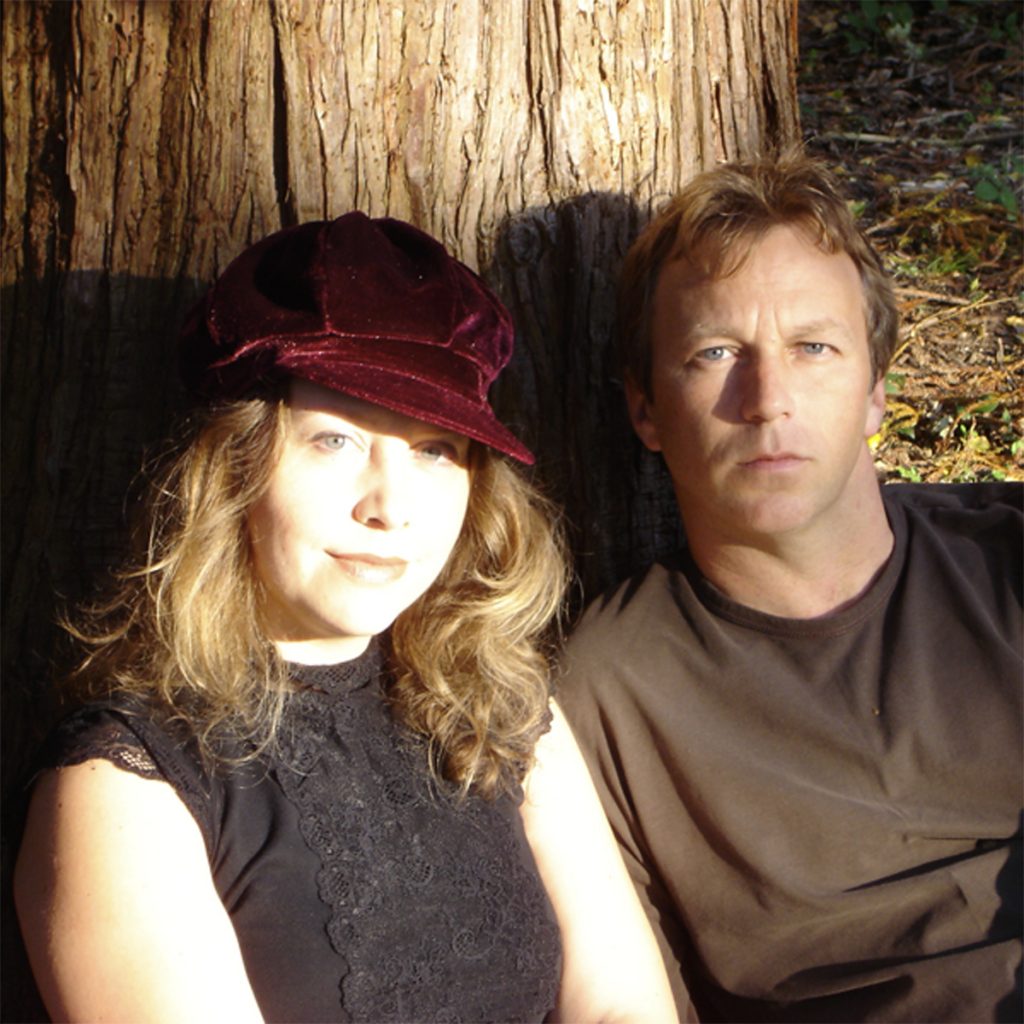 Spooncurve's previous album "Raconteur" includes specially comissioned re-mixes. Friends Lovers and Family, Tasha Killer Pussies, with her trance floor work-out, Muslimgauze with his eclectic middle-eastern electronica, drum and bass stompers Pearl and Hopa, and dreamy, chill-out ambient textures from Doppler 20:20 and Blue Water School.
"Just Can't See", the first Spooncurve single originally on Copasetic was an underground dance floor hit and received extensive backing from Kiss FM, amongst others, in the UK. As did their second single "Meaning Of Lovers", which has sample clearance and shared publishing with Kate Bush. "Meaning Of Lovers (Sweet Heart Mix)" appeared on "Triphoprisy 4" with tracks from Garbage, Jimi Tenor and others.
The third Spooncurve single "Shadow of the Truth", featured re-mixes by DJ Hustler, Pearl, Doppler 20:20 and Muslimgauze. The Spooncurve single Each Tear had mixes by Tasha Killer Pussies, Friends Lovers and Family and Pearl, and was released by Better Records in the UK. Two remixes appear on the D.O.R album Abu-Dis – Each Tear (of Fatima) and Tears for Allah. The track Pray for my Soul appears on the Law and Auder compilation Avantgardism 2.
Faye Rochelle has sessioned for Better Records, Keda, Law and Auder, d script and D.O.R as well as releasing a solo album "Reflections" on Off Spring Records.
Producer/instrumentalist Martin Lee Stephenson has worked on various projects and albums, and mixes his electronica with "real" live instruments, such as bass, guitar, dulcimer and middle eastern percussion.